April is the time when Laotians start their main festivals, especiallyPi Mai Lao or also known as water throwing festival to pray for good luck and peace for the whole year. This is Lao New Year, according to the Buddhist calendar, an opportunity for people to reunite and pray for a prosperous, happy and pure life.Along with the atmosphere to welcome Lao New Year with international students and encouraging them to live and study at the university,Quangninh universityof industry organized a meeting with Lao students studying at the university on April 12, 2019.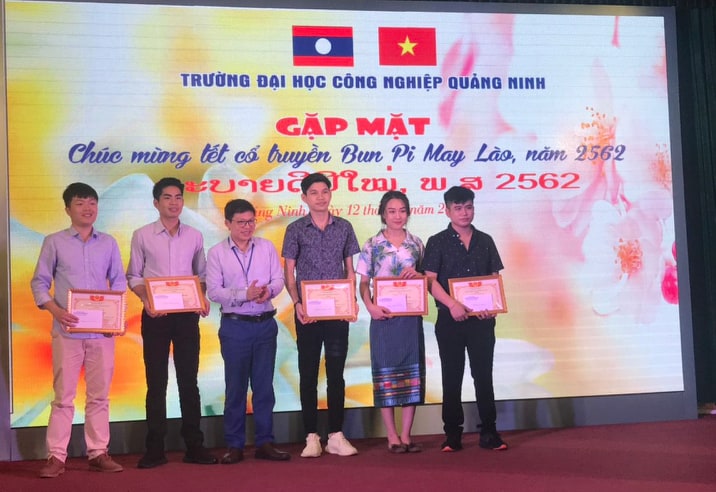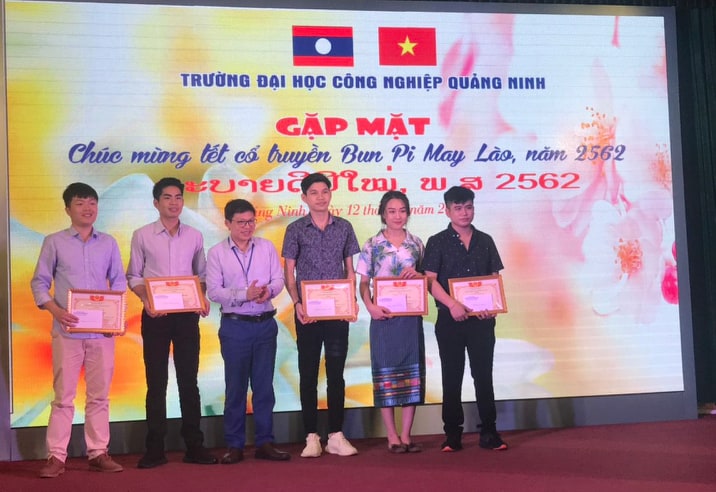 Dr

. Nguyen The Vinh - Vice Rector of the University, 

Dr

. Le Ho Hieu–

Chairman of Trade 

Unio

n,heads

 of 

offices

 and all Lao students studying at the University

 were all at the meeting. 
On behalf of the leaders of the University, Dr. Nguyen The Vinh sent congratulations to all the Lao students studying at Quangninh University of Industry. On this occasion, Lao students also received the interest of Quangninh Department of Education and Training through meaningful gifts.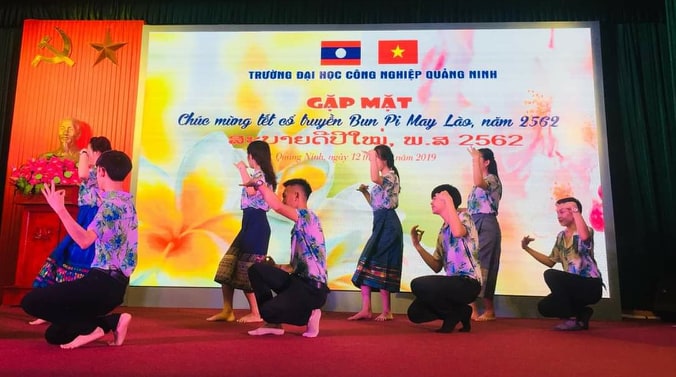 Speaking at the ceremony, Mr. MekdaraVadsana, on behalf of
Lao
students studying at the university, sent his sincere activities thanks and promised to resolve to study and train well to contribute to the construction
and developement
of Laos
soon and well nourish
the friendship between the people,
Viet
nam– Lao
young peopleas well
. On the occasion of
Lao New Year
, Quang
n
inh University of Industry presented certificates of merit to Lao students who had excellent achievements in.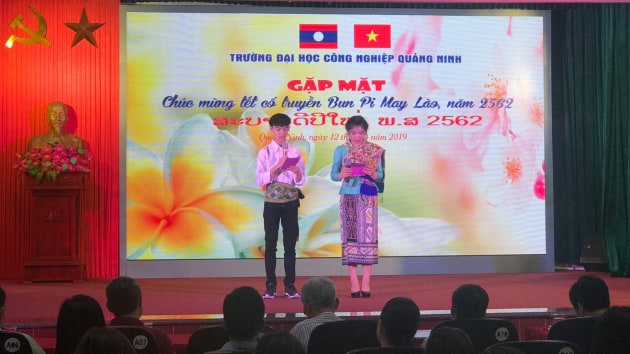 The meeting between the Lao students and the University at Lao New Year is an annual, practical activity which contributes to the care of life and encourages Lao students to learn better. Hopefully, with these sentiments and concern, these students will feel warmer when they celebrate Lao new year away from home.