The "Vietnam Digital 4.0 Launchers" program, a Google initiative that has been implemented in many countries around the world to help small and super small businesses, store owners, start-up individuals and students in Vietnam enhance the ability to manage and develop businesses, increase the efficiency of online business and create many new job opportunities for society through completely free training courses.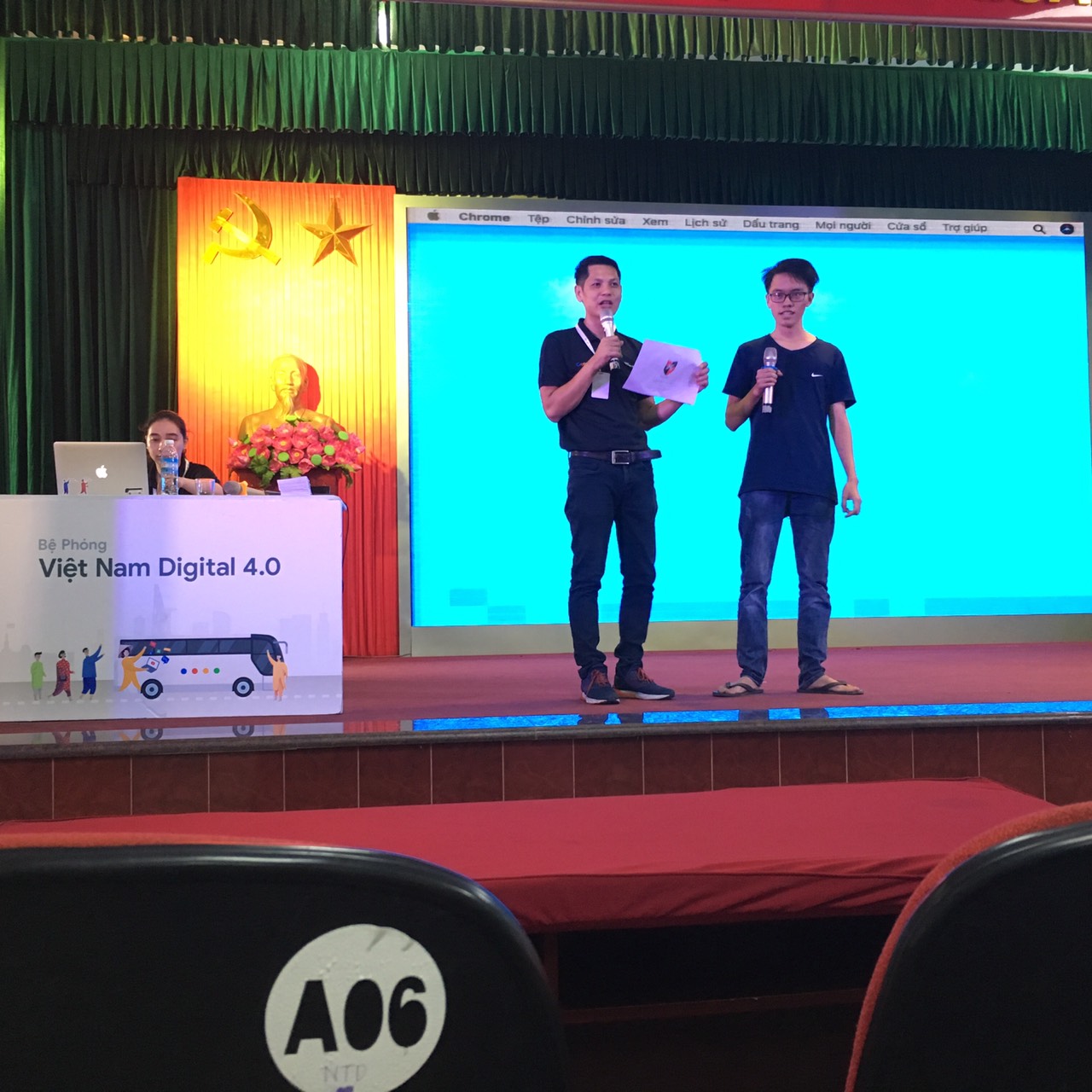 Supported by the program coordinator, skills training class from Vietnam Launchers Digital 4.0 program was held on October 14, 2019, at QuangNinh University of Industrywith the desire to help students improve soft skills, digital skills and business ones. The program will equip students with the skills to live, work and succeed in the context of digital transformation.This is one of the University's 2019 series of activities to support

start-up

skills for students.
Participating in the program, the students learned about branding issues, attracting customers, marketing, building websites, opportunities of women in the 4.0 era and so on. Specifically, six basic lessons on digital skills and soft skills were taught within one day by the lecturers who are experts in the field of digital marketing communications including: Building a memorable brand; Building a quality website; Attracting customers with online videos; Creating a business presence on Google; Planning digital marketing; Essential skills for women.



   The event attracted many students and teachers. The courses received positive feedbacks from the learners. Students' concerns about building an online business channel system, how to make an attractive website, gender equality, difficulties in starting a business, etc. were answered by Google experts.




   Ms. Nguyen ToAnhTho, a lecturer of the course, said the digital car would be available in 59 provinces and cities of Vietnam. The organizers are looking forward to helping young Vietnamese people with the necessary skills to take on challenges and successfully start a business in the current 4.0 competitive era. People who are interested can register for the next courses in the near future.