On July 26, 2019, QuangNinh University of Industry solemnly held the Opening Ceremony of Master and 2nd degree classes- 2019, this is the 2nd Master course of the University. Attending the opening ceremony wereDr. Bui ThanhNhu - Vice Rector of the University, leaders of the offices, faculties and lecturers from Faculty of Electrical Engineering, Mining Engineering, and all students of 02 master classes and 2nd diploma classes in 2019.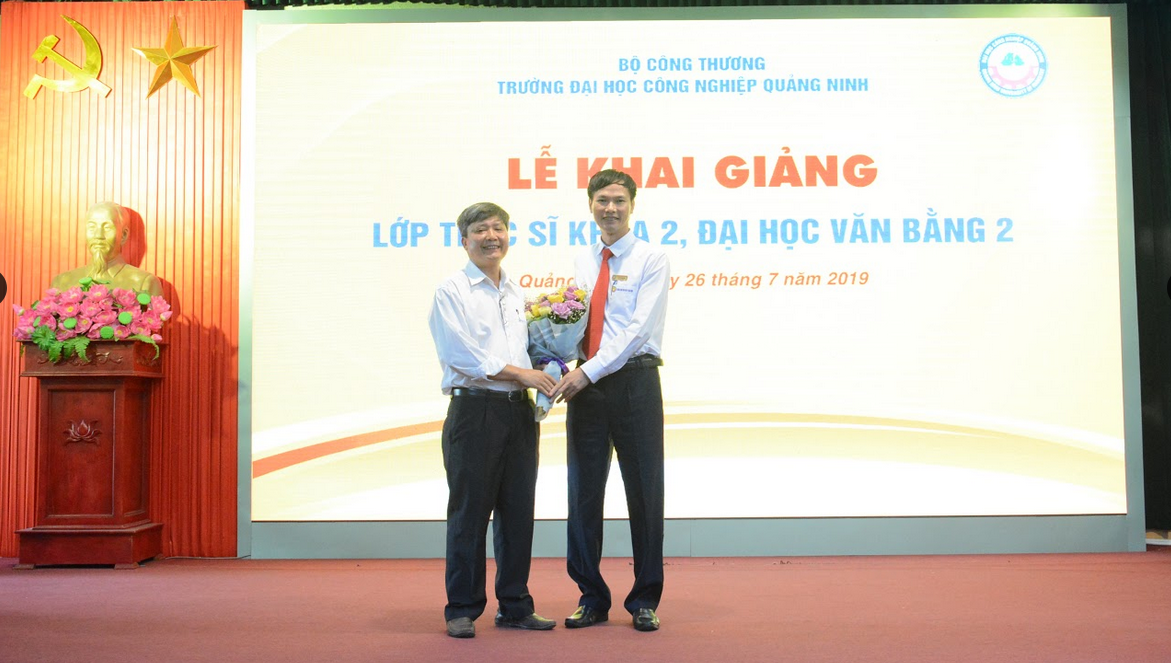 Speaking at the Opening Ceremony, 

Dr

. Bui ThanhNhu, Vice Rector of the University congratulated thestudents on their successful

 enrollment

 of the Master's degree and the second degree in 2019, and emphasized: "To get the opening ceremony today

, it

 is not only the political determination but also the enthusiasm of the Party Committee, the Board of 

Rector

 and the efforts of official

s, 

lecturers

 and 

scientists in the whole 

university

". This is the 2nd postgraduate training course of the University; the first 

Master classes 

with the majors of Electrical Engineering and Mining 

Engineering are

 about to graduate

, which

 confirm

s 

the quality of the University's graduate training with learners. 

And he hopes that these new

 students will gain a lot of useful knowledge, skills and apply them in their work.



   QuangNinh University of Industry

 now has

 02 

post 

graduate majors, 12 graduate majors with 29 

specializations

, 16 college majors

. 

Currently, the university has cooperated with many universities and institutes, colleges, Departments of Education and Training, Centers for Vocational Education - Domestic and International Continuing Education. The training and cooperation has become more and more in-depth, focus

ed

 on improving the quality of training, establish

ing

 research projects, transferring technology, forming applied research centers for cooperation and deployment of domestic and international projects

. 
To serve the training of the
post
graduate system in particular and the systems of university and college in general, QuangNinh University of Industry has carefully prepared for
major
code opening, design
ed
training programs and upgrade
d
and perfect
ed
facilities. All are aimed at helping students have a good learning and training environment
to
become a high quality resource for the education sector
and
contribute to the successful implementation of the country's educational renovation.