Student science conference for the academic year 2018 -2019
Thursday - 13/08/2020 03:45
Implementing theplan for the academic year, on June 19, 2019, Quang Ninh University of Industry organized the Student Science Conference2018-2019. The representatives from the Party Committee, the Rector, the Trade Union; relevant departments; teachers of specialized faculties; instructors; students who have reports and other students attended the conference.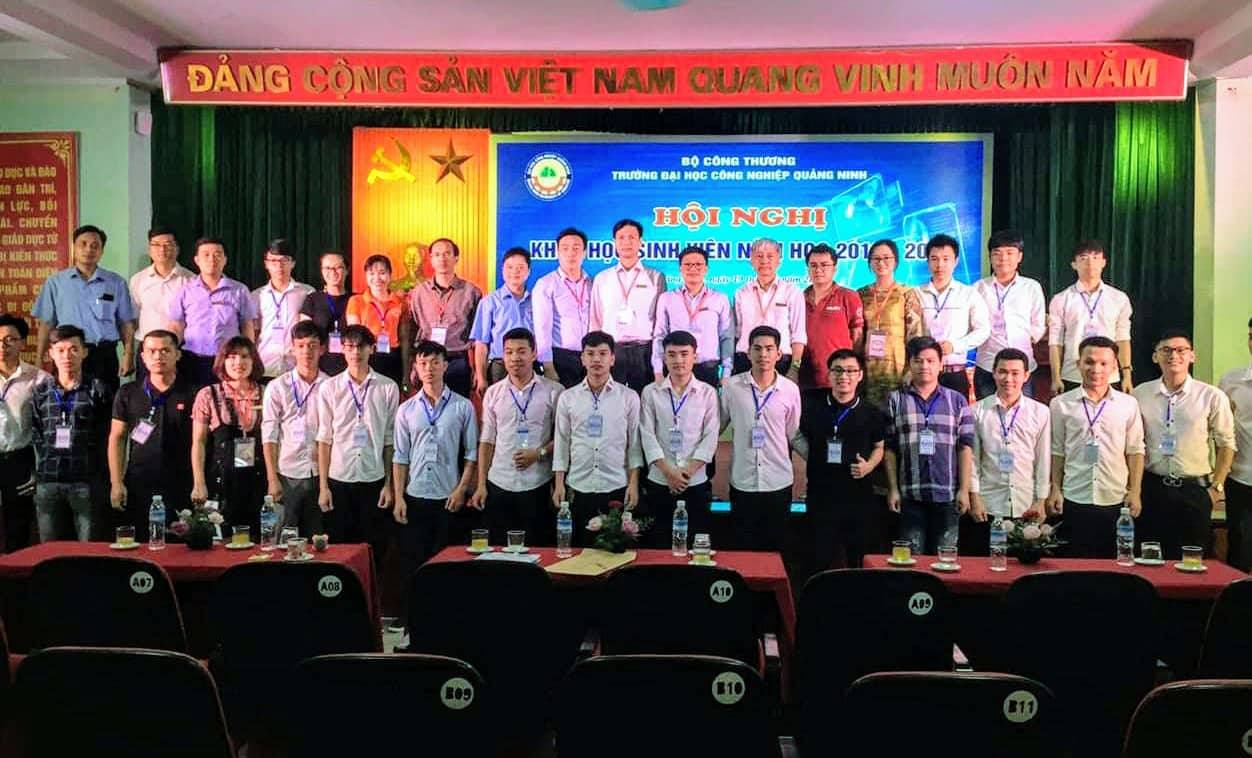 Last year, with the attention of the Party Committee, th
e
Board, with the high sense of responsibility of the Functional Offices, Faculties and Departments, the enthusiasm of teachers and students,science and technology activities of the University's students took place with many diverse and abundant forms and obtained certain results. This conference is really an outstanding event and has profound implications for scientific research and for students.



  Opening remark

s, Dr. 

Hoang Hung Thang - Secretary of the Party Committee and Rector acknowledged and appreciated the efforts and creativity of scientific research of studentsand enthusiasm of officials and lecturers in guiding student

s to carry 

out the project

s, and he, along with

 the 

university

's Board of Directors

,hopes

 that in the coming 

years

, the lecturers and students will try and promote more in teaching, lea

rning and doing 

scientific researchactivities

 in order to

 spread 

this activity 

widely among students 

and gain

 higher achievements.



   The conference was launched and implemented by the University at the beginning of the school year. From

the students'

60 scientific research

 topics

,the faculty evaluation committees have selected 16 topics in the areas of: Electrical engineering, electr

onics

; automation; Mechanical engineering; Econom

ics, 

Information technology 

 to 

participate in school-level selection rounds. Commenting on the quality of research 

topics

 of students this year, most of the officers and lecturers in the University have positive reviews, saying that these are all topics with diverse research fields, 

h

igh quality and practicality.





At the end of the Conference, the Organiz

ation 

awarded 01 

f

irst prizes, 02 

s

econd prizes, 03 

t

hird prizes and 05 

c

onsolation prizes. 

T

he 

f

irst 

p

rize 

goes 

to the student group of Electrical Engineering class K10, Faculty of Electrical Engineering with the topic "Proposing solutions to improve the direct lightning protection system in the lecture halls

-A

, B, C and Information Center, Library of Qu

i

".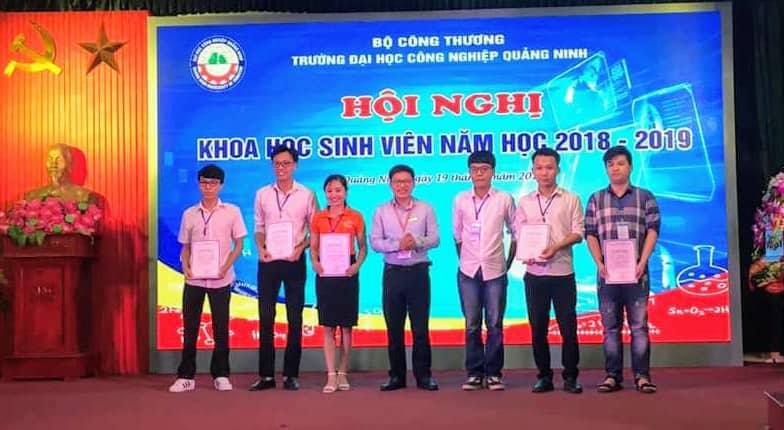 The conference is an affirmation of the vibrant scientific research movement as well as the research capacity of students of Quang NinhUniversity

 of Industry

. 

It 

has created

a good 

environment

 for students to study

, explore scientific issues

and more than that it helps the students gain

 valuable knowledge and experience 

for later life.

 Hopefully, this will be promoted more at the student science conference in the following academic years

.